As a coach and coaching a team of individuals, I realize the importance of consistency, not only as a team—but as individuals. One of the challenging aspects of a self-initiated sport, where the player initiates the action, players have to control their thoughts before, during, and after the action. More importantly, not let the environment dictate how they think. It's the defining factor that allows players and teams to be consistent in competition. Beyond Sports Psychology, Elite Performance System is achieving mental consistency in an inconsistent environment.
Humphries is Director and principal of Shawn Humphries Youth Golf Academy SH Youth Academy in Grapevine, Texas. A golf sports performance-training academy that specializes in developing youth golfers into world class performers. His performance training has produced over 1,400 individual champions. They range from, Junior World, AJGA, NCAA, Canadian, Nationwide, PGA, LPGA, and European Tour winners.
Humphries' teaching experience has carried him across the country and around the globe. He's taught on 5 of the 7 continents in 12 different countries. Humphries, served as the Director of The Byron Nelson Golf School at the Four Seasons Resort and Club in Dallas, Texas and Director of Instruction at Carmel Valley Ranch, Carmel, California, and Dallas Cowboys Golf Club.
He is a Golf Magazine Top Teacher, GRAA Top 50 Coach, contributing writer to Golf Magazine, and serves on the PGA National Public Relations Committee. Shawn is author of best-selling book "Two Steps To A Perfect Golf Swing", published by McGraw-Hill.
Humphries has been a featured guest on the NBC TODAY SHOW in New York, CNN, PGA Tour Network, ESPN, and The Golf Channel.
---
History & Snap Shot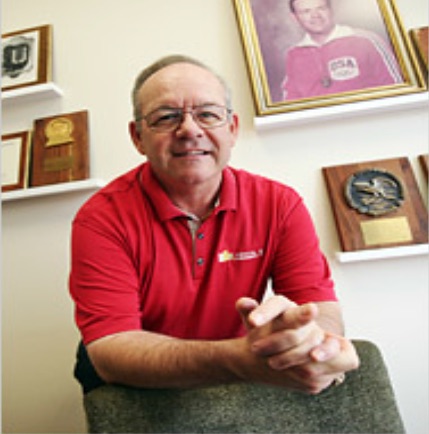 As a 30 year veteran golf coach and Golf Magazine top 100 Teacher, I have taught and championed hundreds of student athletes. In fact, I had developed what I thought was THE complete training solution to maximize the potential and consistency of young players.
But there was a level of performance I could see in my students that I wasn't attaining. It is difficult to describe, but there was a remaining element of real championship potential that I couldn't seem to unlock in them.
Until, I met Olympic gold medalist Lanny Bassham in 2009. Over the next eight years I studied daily and side-by-side with Lanny to learn his Olympic training model and mastering how to apply it to the very successful training system that I had independently developed.
Lanny's Olympic Training Method was THE missing piece I needed to unlock that last bit of potential. After seventeen years of assembling and honing, this proprietary and comprehensive training system, it was complete and WORKING.
I started turning out champions CONSISTENTLY. Athletes with breadth and depth could now have consistent competitive performances on a regular basis. We had solved the riddle!
Elite Performance System provides you and your team, with defined steps and framework that can be implemented to generate measurable improvement within 30 days.